The world never feels smaller to me than when spring break begins and what seems like the entire student body is now in Cancun. I go to a large university, and many of my friends there don't even know each other. They could be drinking pina coladas together, unaware they aren't total strangers. They could be exchanging small talk at the beachside bar, not recognizing they have a mutual friend. They could be sinking into white sands, forgetting my existence as I, 2,000 miles away, inflate my importance in their lives.
These are all thoughts I had, sitting in the kitchen at home eating my fourth day of takeout sushi. So Thursday, after I bussed back from Mom's to my apartment in Austin, I decided to take a day trip. I needed to relax. I needed to have fun. Did I mention I was going. To. Have. Fun??
I convinced TDM to go with me on a day trip to hike in the LBJ State Park. He came by around 9AM, and, from then on, nothing went as planned. We were supposed to leave at 9 to avoid the sun, but I agonized for too long over what snacks to bring before panicking and ultimately bringing no snacks and no hat. Then we bickered over the 20-minute difference between driving to LBJ and the Bastrop State Park (LBJ was 75 minutes and Bastrop was ~55.) We headed toward Bastrop, a Texas city with population <9,000 and not at all what we'd expected from cursory online "research."
5 instances of us getting catfished by Bastrop
1. The hike
The state park had a positive Yelp rating that we admittedly should've read more into. TDM suggested the Lost Pines Loop trail (purple, below.) It was 4.3 miles and the only one marked challenging. Immediately going for expert level requires ample self-confidence and thus would not have been my move, but I'd hesitated after his suggestion. Obviously after that I couldn't say anything—kind of like, hypothetically, when you're perusing a restaurant menu and decide on a turkey BLT and the waiter arrives and you blurt out "fish & chips" and then you could just say "sorry, I actually want a BLT" but instead you just sit and smile and live with your regrets. At least the beer-battered flounder's good, though you were really feeling a sandwich.
Hypothetically.
After the first ten minutes of upward hills, the terrain leveled out. TDM was disappointed. The worst "challenges" we faced were the tree roots he kept nearly tripping over, the sand in our shoes, and the constant decisions on whether to greet passing hikers or pretend they didn't exist.
2. The marker
At some point during the trail, the marker (which sometimes wasn't even in helpful places like forks in the road) for Lost Pine Loop became a different color. We hadn't come across any diverging paths at this point, so we couldn't have reached the wrong trail.
Me: This isn't right. This is pink.
TDM: What's our trail?
Me: Purple.
TDM: That's purple.
I briefly entertained the possibility that TDM was colorblind and I was being an asshole. Then I doubled down, pulling out the map to compare colors. Turns out the color was closer to the map's purple than the pink, though we agreed the marker colors had changed and that this was more of a fuchsia. Perhaps "challenging" was referring to the mental aspect.
3. The scenery
We expected the scenery to be, well, pretty. Walking Lost Pines Loop, we saw swaths of spindly, blackened trees. Barely any green vegetation and only hints of wildlife.
Me: You know that part in the Lion King with the hyenas? Where Simba's all alone in the dead forest and they're all creepy and cackling?
TDM: Yeah.
Me: That's what I'm reminded of. Except here all the hyenas are dead.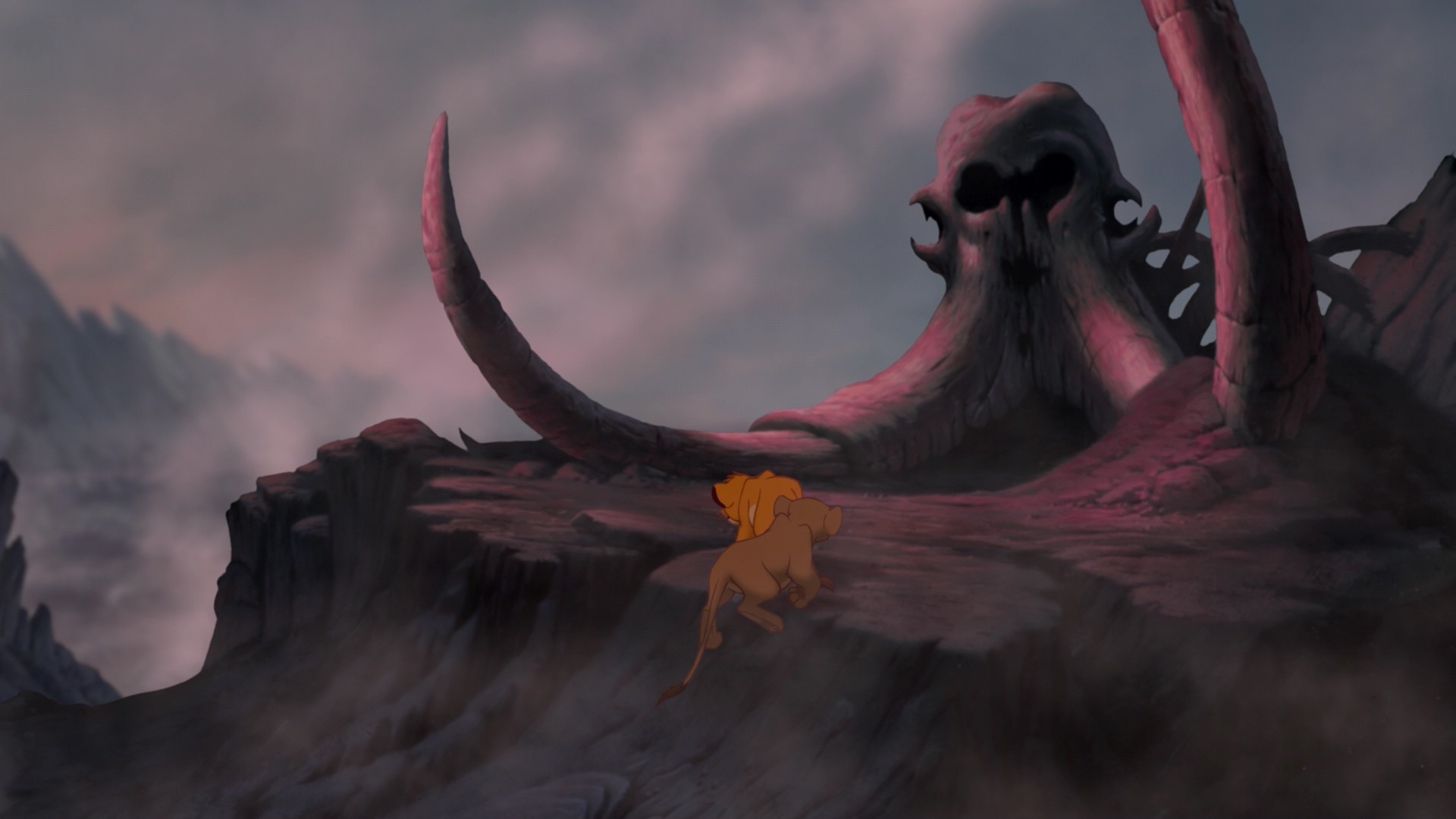 After winding around more twisted trees that looked like they'd shriveled up in a fire, we realized that there probably had been a forest fire. In 2011, the Bastrop County complex suffered from a major wildfire that'd devastated the park. We were traversing the remains.
Me: We should've done our research. Yikes.
TDM: We could just come back.
Me: Would you, if you'd already been before? Also, doesn't secondary succession take at least 100 years?
TDM: Damn. Yeah. That's… long. But a blink of an eye for the earth.
We kept quiet for a bit. Nature, always keeping you humble.
4. Bastrop historic downtown
After the hike, we visited Bastrop's Main Street Historic District, the downtown area. #1 of 19 things to do in Bastrop, according to TripAdvisor.
We followed the street graphics promoting #downtownbastrop and its "quaint" boutiques, restaurants, and art. They led us, in under five minutes, to a chain gas station. It seemed like downtown was only about two blocks and, at 3PM, nothing was going on.
5. "Foodie's paradise"
One of the graphics' claims was that downtown was a "foodie's paradise," but I'd only seen about six restaurants. We entered 602 Main, which advertised its "famous all-you-can-eat soup & salad bar."
The Downtown Bastrop website advertises the restaurant as having the "largest soup & salad bar in the area." Which, for all I know, is technically true. Whoever runs Bastrop marketing, I'm reluctantly impressed and could've used your help when I had a Bumble.
Despite how strange the individual elements of our trip were, together they'd made for an exhausting and unexpectedly good time. Getting ready for bed that night, I thought about how glad I was to have had this inexplicable fun.
And that's when I noticed the massive sunburn across my face and chest. My natural skin tone, against the stinging pink, looked like a pasty white shirt. A look that, despite literally being a part of me, I was not at all pulling off.
I suppose there's comfort in knowing that amid so many surprises, some things will always stay the same.
—
Please consider following this blog via email and/or liking its Facebook page, where I post occasional life updates and quality excuses for the lack of said life updates. Oh, and find me on Instagram, too.
Last post: The Flu Is So Catchy I Can't Get It Out of My Head